History created in the automobile industry when world-class all-electric Tesla Model S stepped into the market of wheels. Launched on June 22, 2012, in the US, UK, and Europe Model S since then became the second highest selling electric-luxury-sedan of all time. Raveled up with topnotch features, high-tech performance, and edifying eco-friendly nature—this car is no less than a masterpiece in the current driving era. It's time to go deeper and turn the pages of Tesla's Model S to explore what's in.
Basic Specification
(As per Tesla Model S Performance (Ludicrous+) Variant)
| Speed | Acceleration | Range/Mileage | Drive | Weight |
| --- | --- | --- | --- | --- |
| 163 mph | 0-60 mph in 2.4 seconds | 345 Miles per MPGe (Miles Per Gallon Equivalent ) | All-Wheel Drive (AWD) | 4, 941 lbs |
Features
Let's explore what advanced features this vehicle possesses, which brought it wondrous profile worldwide:
Safety & Protection:
 This electric automobile has a highly protective architecture: effectively capable of providing Front & Side-Impact Protections. Floor mounted battery and being most of the hefty content down the front seats, it provides the Lowest Rollover Risk.
Interior:
This rover has impressive interior qualities, such as: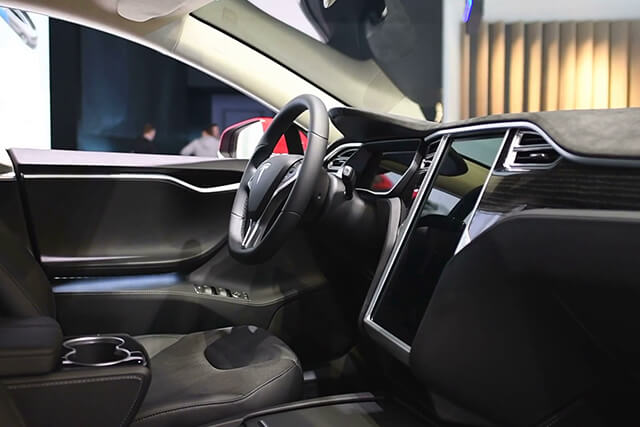 Tesla Model S With Autopilot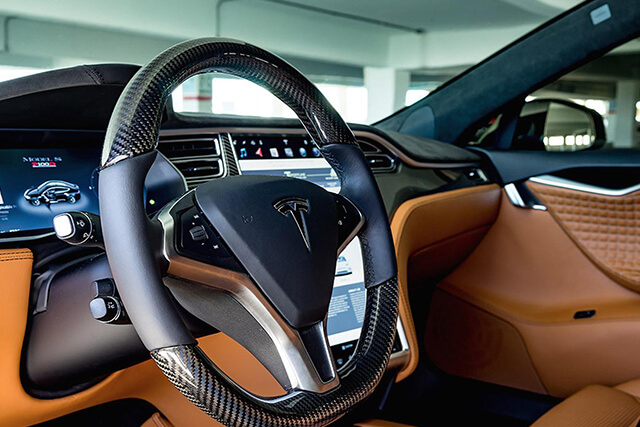 Tesla Model S Interior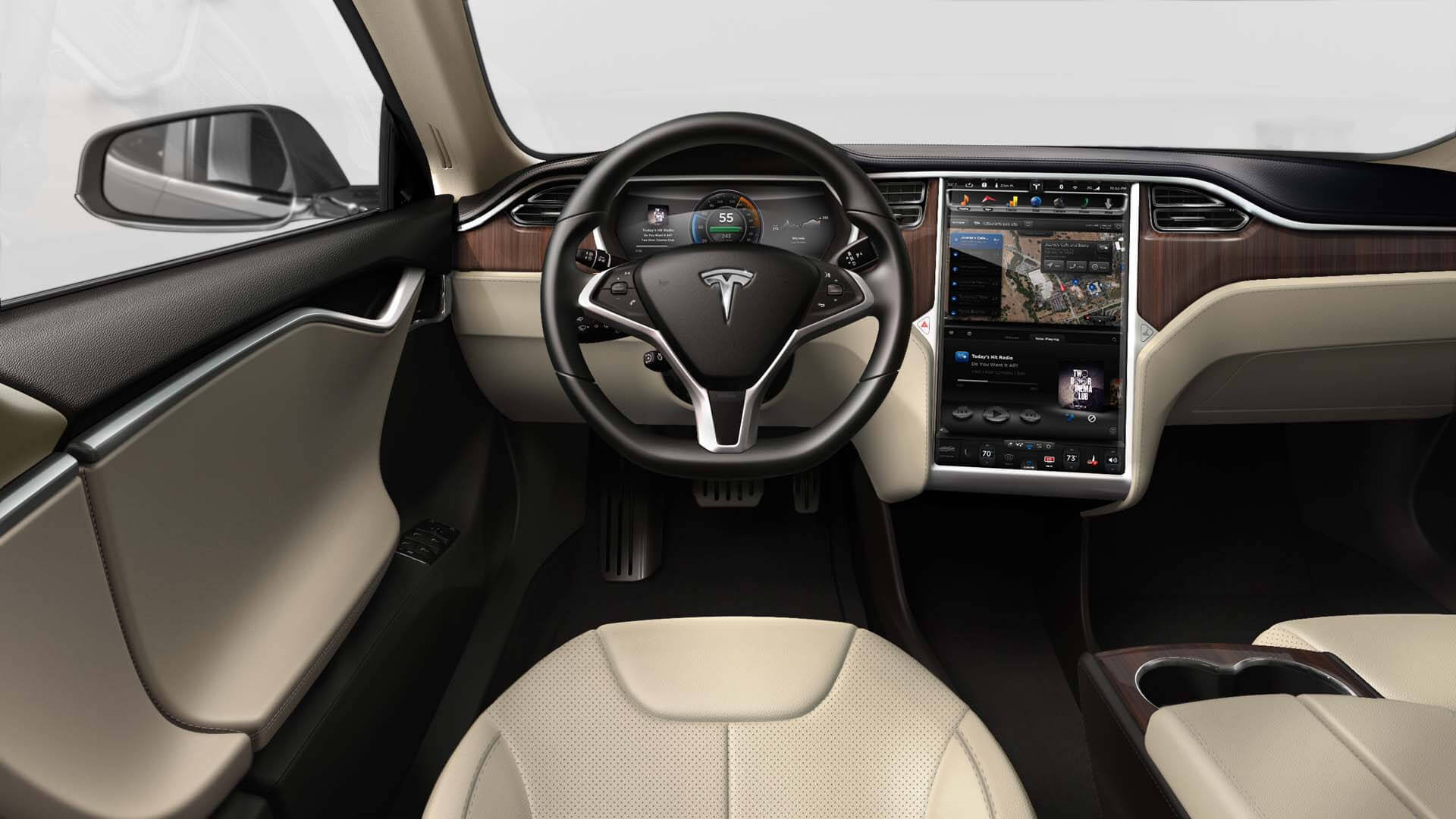 Tesla Model S Big Spacing
A massive 17 inches Touch screen Display.
Forward Noise Engineering: to block away the unwanted noises.
30 cu ft storage in the front panel.
Glass Roof: This provides some extra headroom inside.
Exterior:
The exterior in Model S comes in five signature colors with multi-layered paint and other amenities like: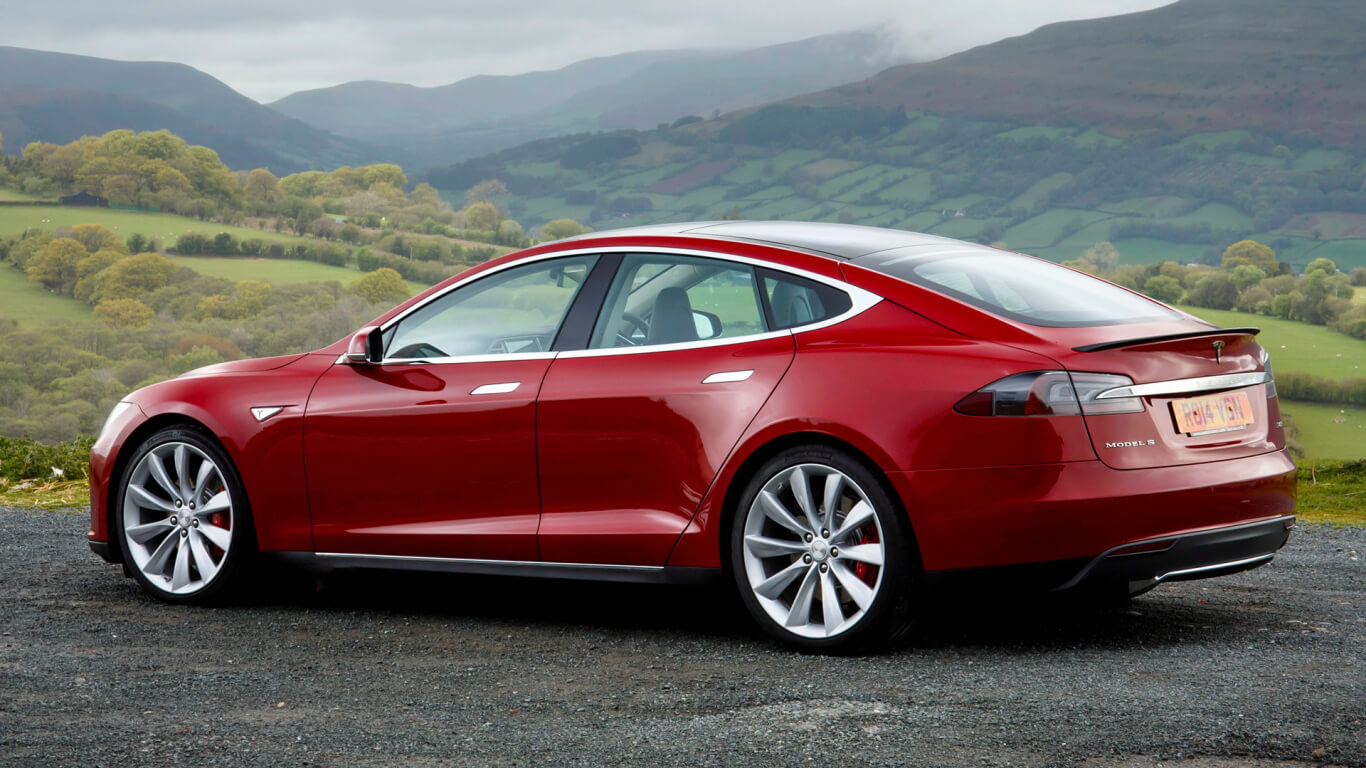 Tesla Model S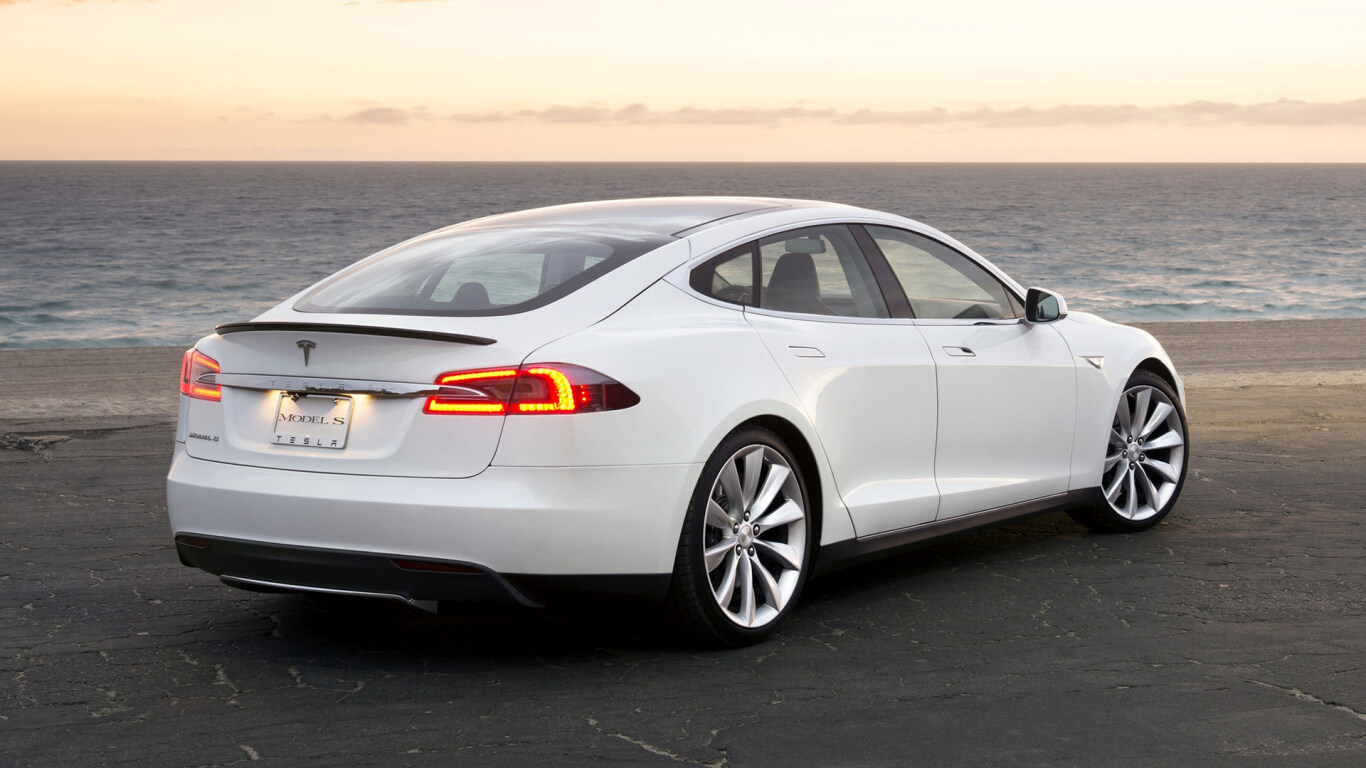 Tesla Model S 100d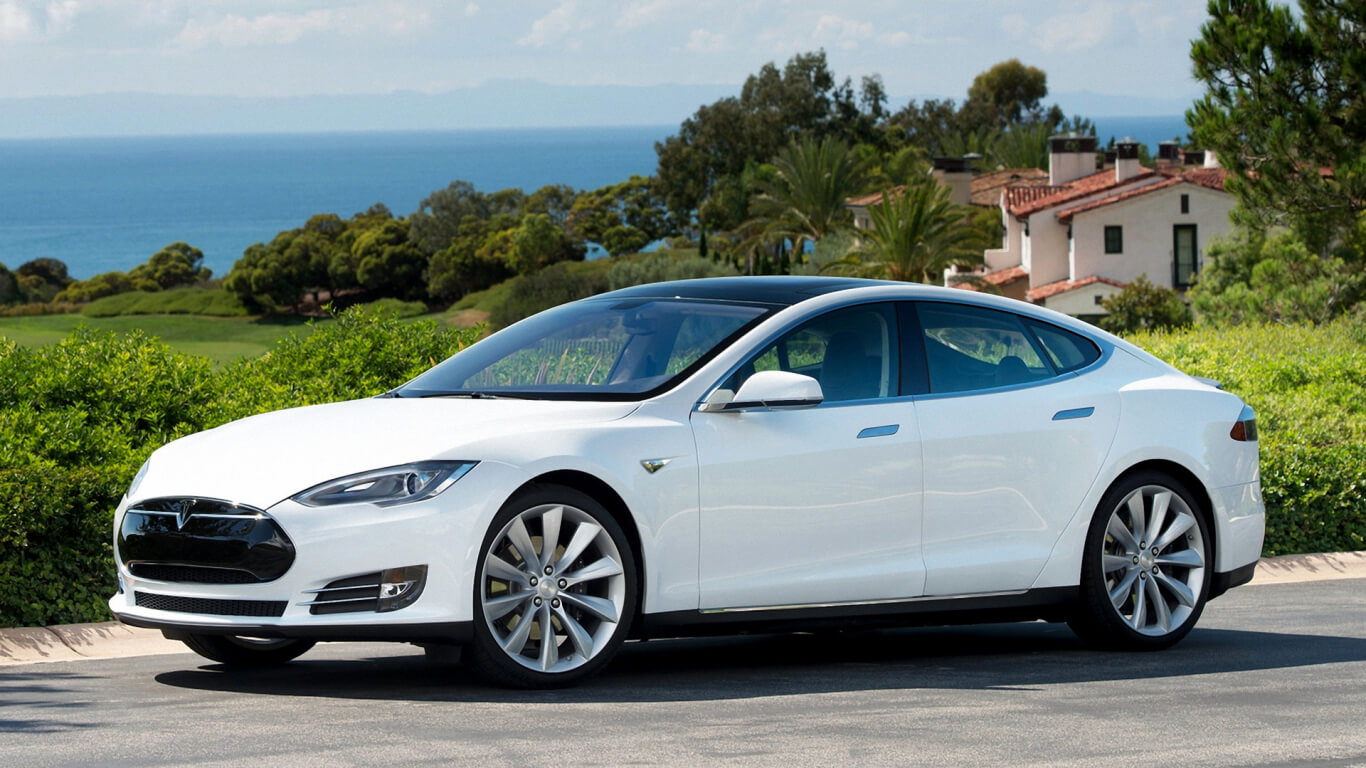 Tesla Model S White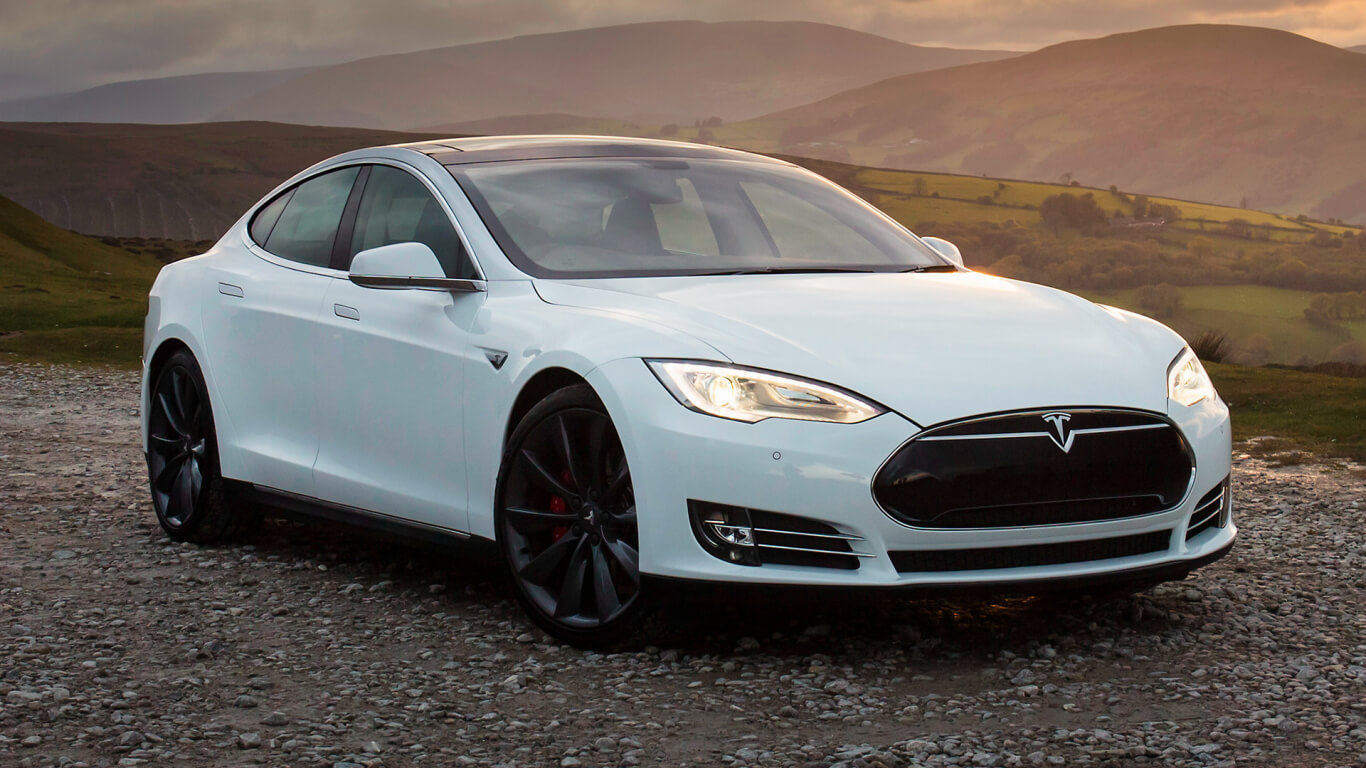 Tesla Model S p100d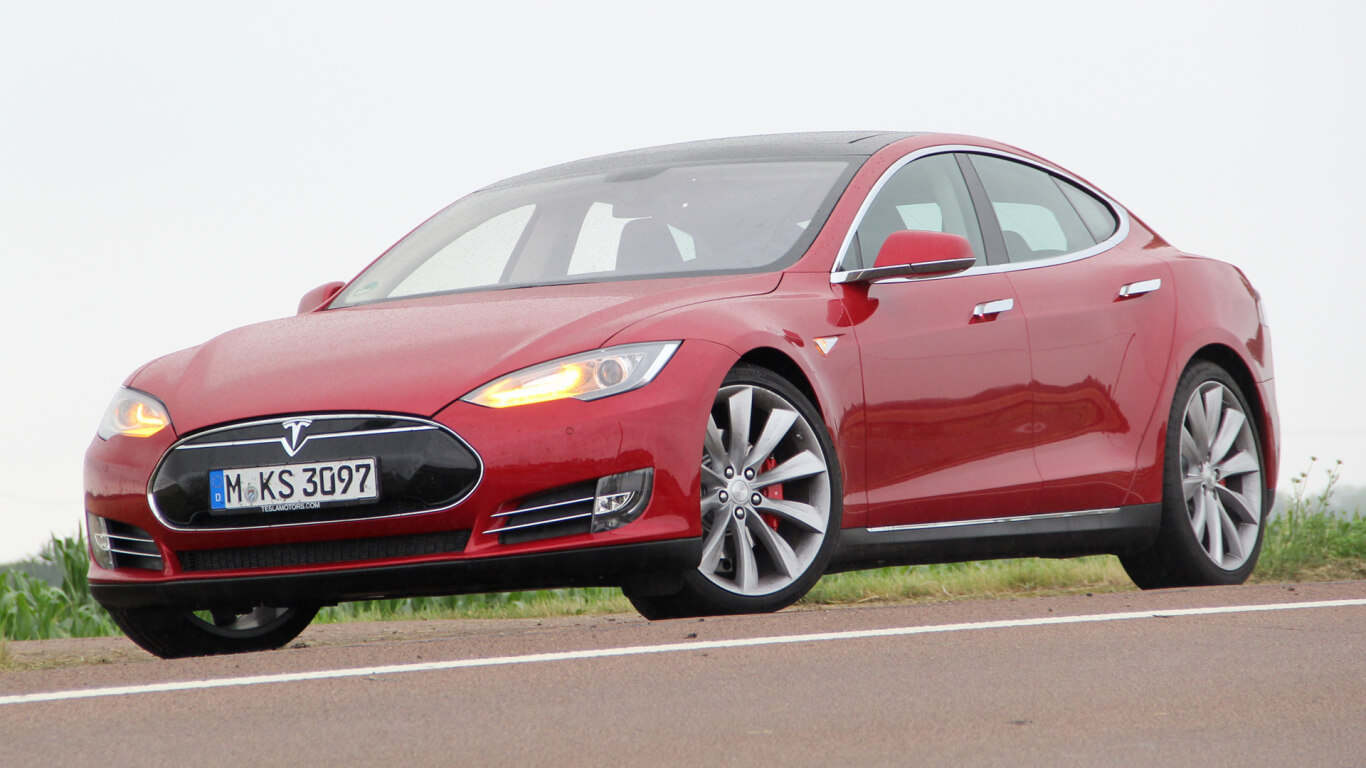 Tesla Model S p100d white
UV Protected Glass Roof.
Aerodynamic Coefficient.
Automatic Door Handles: which pop up on approach and pullback when settle.
Roof Rack Compatible.
Wheels: Comes in either format of the buyer's choice: 19″ or 21″.
Wheelbase: 116.5″
Length: 196.0″
Warranty:
4 years of basic vehicle and 8 years of battery & powertrain warranties come with this five seater Tesla car.
Sound:
Model S has a premium audio system fits in, which is specially designed for its ultra-quiet cabin.
Other features are as follows:
Balanced Handling.
HEPA Air Filtration System: it prevents the car's cabin from unwanted odors, viruses, and bacteria.
LED Fog Lamps.
Automatic Garage Door Opener.
Real-Time Maps & Navigation.,
Custom Driver Profiles, etc.
Superfast Charging: It's a paid service.
What's Special?
Autopilot:
Yes! It's true. Tesla Model S comes with autopilot mode—with its 360° Camera View, 160 m Forward Facing Radar, and 12 Ultrasonic Sensors—it is capable of self-driving.
Drive:
Alike Tesla's earlier models; Model S consists of Dual Motor All-Wheel Drive, Adaptive Air Suspension and Ludicrous Acceleration, which help the motorist experiencing distinctive performance and effortless driving despite any weather condition.
Friendliness:
It's an eco-friendly and kids-friendly car. No harm on the environment, because this EV does zero emission of greenhouse gases. And, in terms of kids, it has a spacious seating arrangement.
Drastic measures have been taken down by Elon Musk led Tesla to create this revolutionary wonder of wagons. Let's check out how much Tesla Model S costs. It comes in three variants:
| Variants | Standard Range | Long Range | Performance |
| --- | --- | --- | --- |
| Range (EPA) | 285 | 370 | 345 |
| Top Speed (mph) | 155 | 155 | 163 |
| Acceleration (as per 0-60 mph) | 4s | 3.7s | 3s |
| Cost ($) | 68, 750 | 78, 750 | 89, 750 |
That's not all, Tesla also has another choice which can give 20% faster acceleration i.e. Ludicrous Mode—a buyer can only upgrade to this version from Tesla Model S Performance. However, it costs extra $20, 000.
 Note: The first table consists of the Ludicrous enabled description.
Conclusion:
Initially, nobody in the world was recognizing Tesla as an automobile manufacturer, but then Model S was born, and it changed the whole game for Tesla and mapped them as an automaker globally. Today, Tesla is a leading and among top car brands. Tesla Model S car is undoubtedly one of the best electric cars in the world.
---